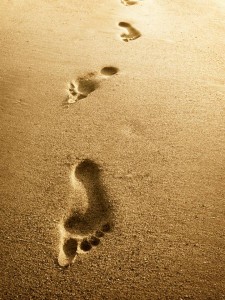 Footprints is a 12 step recovery program that uses the Bible and the 12 step spiritual principles to help brothers/sisters to overcome their addictions/obsessions.   The pain and turmoil caused by addiction needs to come to an end.   Help is needed.   Help is available.   Today can be that day to put an end to the vicious cycle of despair and confusion.   God offers hope and healing.   Our program offers you restoration and reconciliation to God.   The pain, sadness and hurt that you are experiencing now is another example of how God will take an opportunity like this to express His never ending love, forgiveness, and everlasting grace to bring you back to a relationship with Him.
"I will give you hope and a good future."    Jeremiah 29:11
Start by making the first step to         Stop the pain – Heal the hurt
Join Us Monday evenings at 7:00 p.m.